We want to celebrate with you!
Bachelorettes, birthdays, office holiday parties, team building, family reunions, or just a regular Tuesday night; it's always a good time to wig out!
Book a Party
Glam for All
We're a joyful and inclusive queer safe space where all are welcome and celebrated. You're beautiful, we're beautiful; let's celebrate about it!
Wig Crush
New styles + freshly restocked favorites...
Last Call, Y'all
Snatch these discontinued styles before they're gone for good!
Visit Us!
Austin – Our Flagship!
2109 E Cesar Chavez
Austin, Texas 7870
In Store Shopping Hours:
Open Everyday 12-7pm
Sundays 12-5pm
Tuesdays - closed
Private Parties by Appointment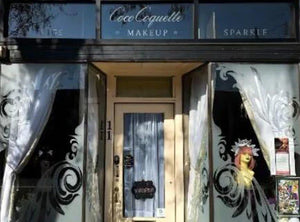 Denver
11 E Bayaud Ave
Denver, CO 80209
In Store Shopping Hours:
Wednesday thru Friday 12pm-6pm
Saturdays 12pm-5pm
Sundays 11-4pm
Mondays + Tuesdays closed
Private Parties by Appointment